Brain Exercise

Observing and learning how things work and trying to make it better strengthens the thought process

Learning by Doing

The practical knowledge and experiential learning is the best way to acquire any skill. Take swimming for example

Boosts Creativity

Robotics is a creative playground with limitless possibilities forcing the children to try more things and build stuff differently

Logical Reasoning

Naturally children question everything and when they start understanding problems and solutions their logical reasoning becomes stronger
Robotics includes Design, Mechanics, Electronics and Programming!
From 3D Modelling and Designing to adding Artificial intelligence and Computer vision to the robot
Courses

Curriculum tested by 1000's of children and handled by expert mentors with 5+ years of classroom teaching experience in STEM and Robotics.

Live sessions and KITS shipped home, a curriculum focused on building a strong conceptual foundation rather than delivering fancy topics in AI just to make it sound cool.

Courses Offered

Kit

Choose from a wide variety of DIY projects.

All of these projects are concept based and designed to deliver an experience.

Building and learning new things hands-on is the best way to develop a skillset.

DIY Projects
Team
Engineers turned teachers!
Happy Parents & Students
Tabrez

Parent of Irha(age 9)

You guys asked me for an honest review for your website, all I can say is I am happily enrolling my daughter on to the next level too.

Tejas

Student of Level1 Robotics101(Age 11)

I love Robotics! and I love Brijesh Sir the way he taught me to code the Dino jumping game.

I also love my remote control Robot very much.

Aashika

Advanced Robotics (age 19)

The Arduino kit had everything to build and try out different projects, the recorded videos helped me understand the basics.... Kudos to the team!

Swasthi

Student of level1(Age8)

I love robotic and I look forward to the classes. Brijesh sir is my favourite

"enrolled after buying the STEM Kit"
FAQ's
What's the ideal age to start Robotics?

8 years and above is the right age as they would have fully developed fine motor skills and the right age to start learning to use tools.
Will my 8 year old kid understand Robotics?

Definitely yes! Children of today have more exposure to devices and are already familiar with a lot of things, They way they learn is quite different from how people were in the 80's or 90's
How different is this from LEGO?

Lego is more of plug and-play, Here we teach fundamental concepts and open-source hardware software.
How does this work?

You can buy a trial kit and test if your kid is into DIY, If they seem to like it then you can enrol for a Demo class and then start with a course.
What comes in the Kit?

Everything that's needed to build the project along with the detailed assembly booklet, They can even watch a video that helps them build.
Can Engineering graduates learn from the course?

Yes we have advanced courses and Projects for older students and this certainly helps with their projects in their universities
What if my child doesn't like the course?

The course comes with a kit, so we can't refund the full amount. Yes you can discontinue anytime and opt out by not paying further.
Anything for 6 year old?

We only have a STEM combo kit, but parents' guidance is still required in most cases,

Our courses are strictly for 8 years and above
12 year old and above should take up beginners level course?

No, During our free demo session we assess each one and recommend the course that's most suitable for them.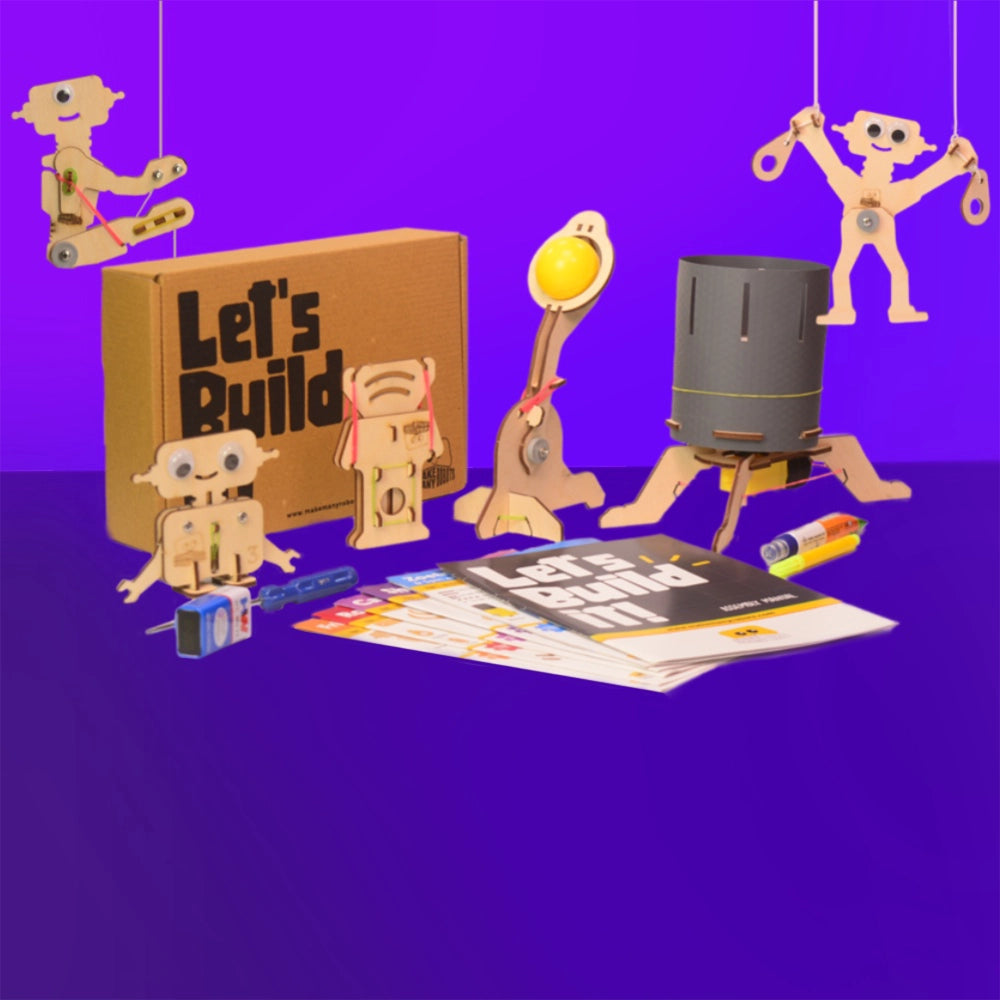 For ages 6+
STEM DIY Kits: Collection of 7 fun projects
Regular price
Rs. 1,186.44
Sale price
Rs. 846.61
Unit price
per
Sale
Sold out
Share
View full details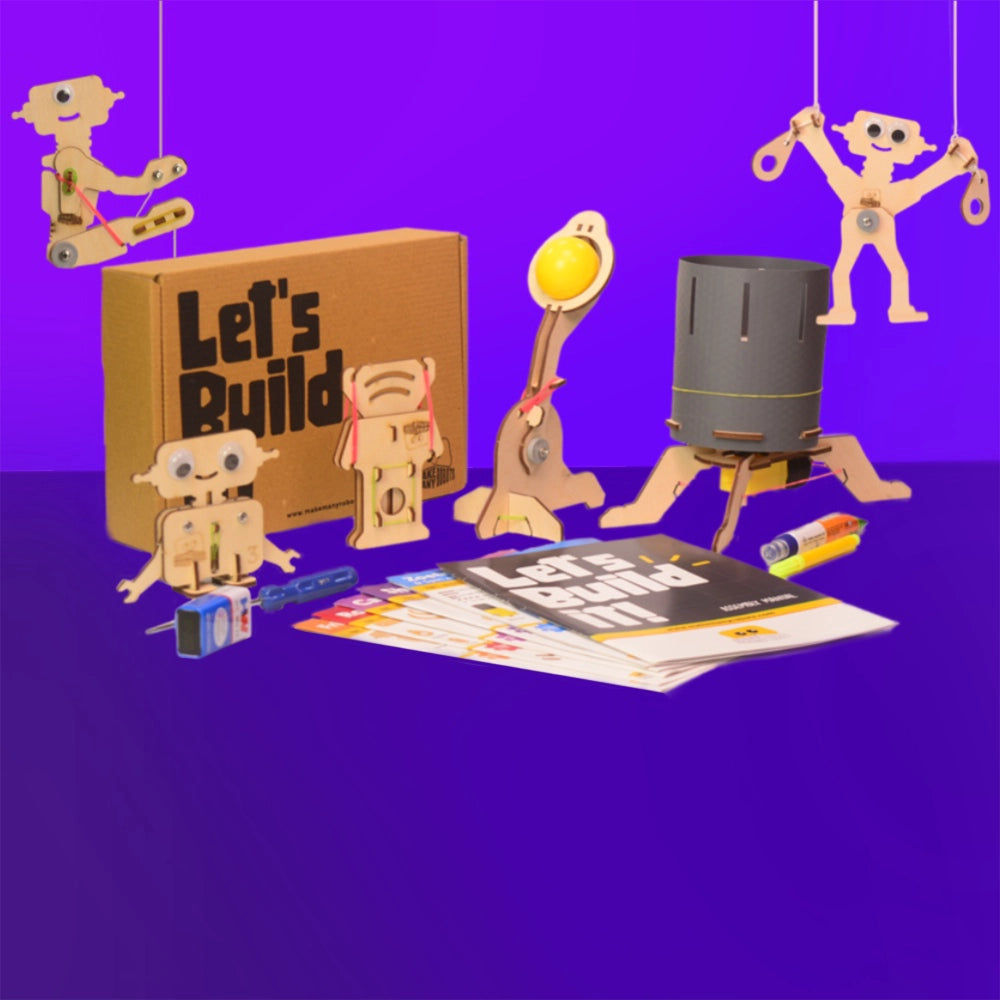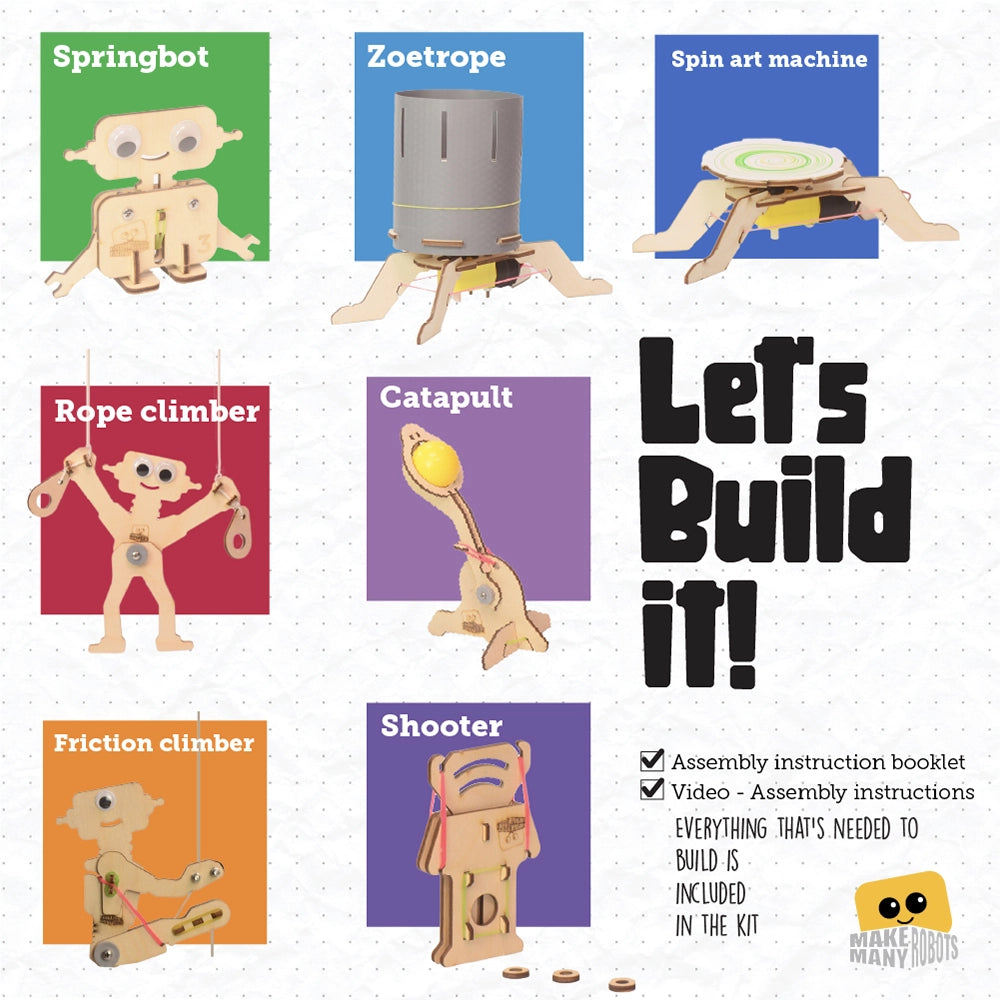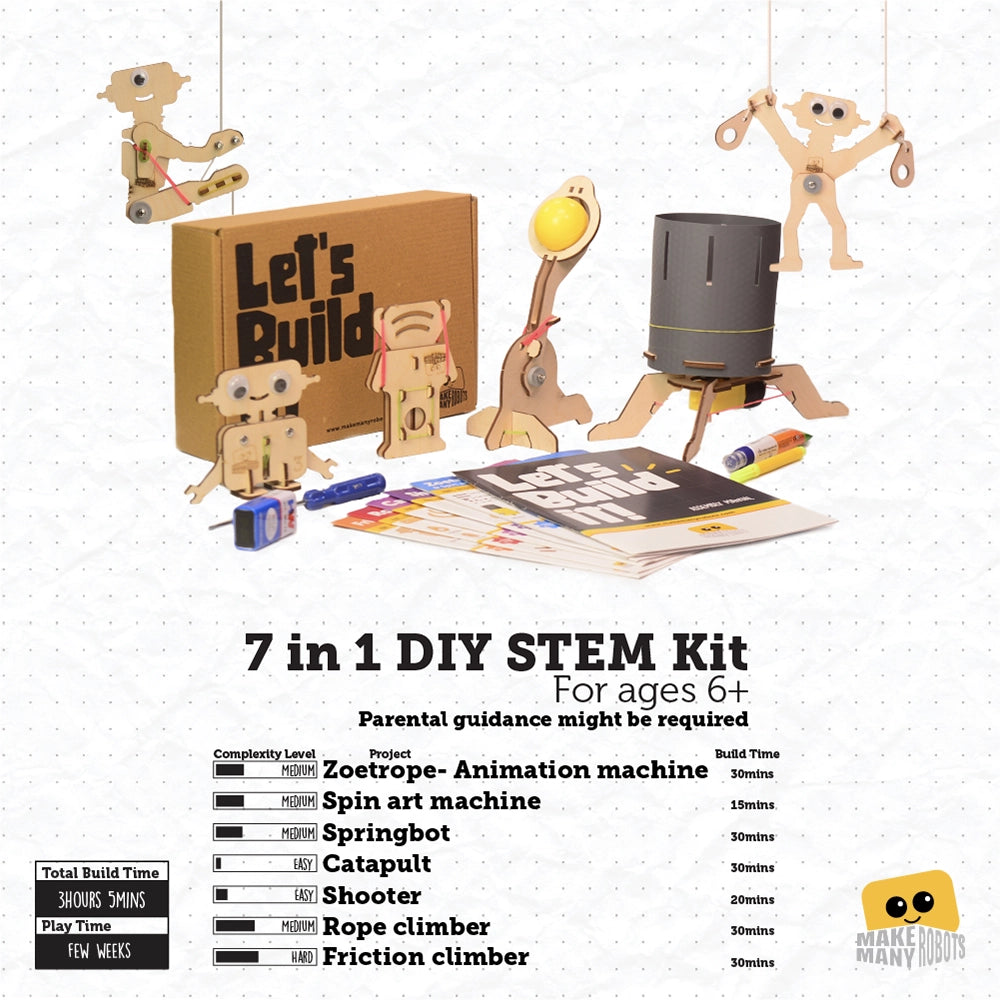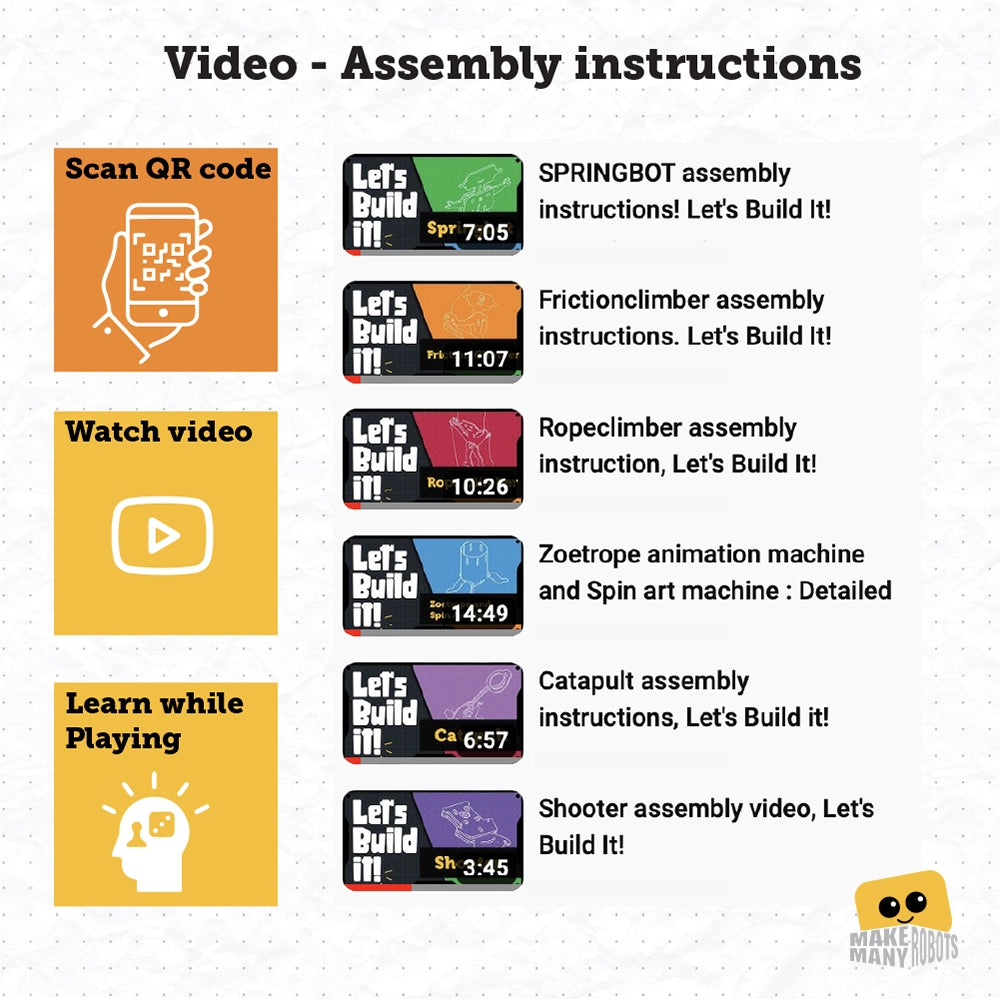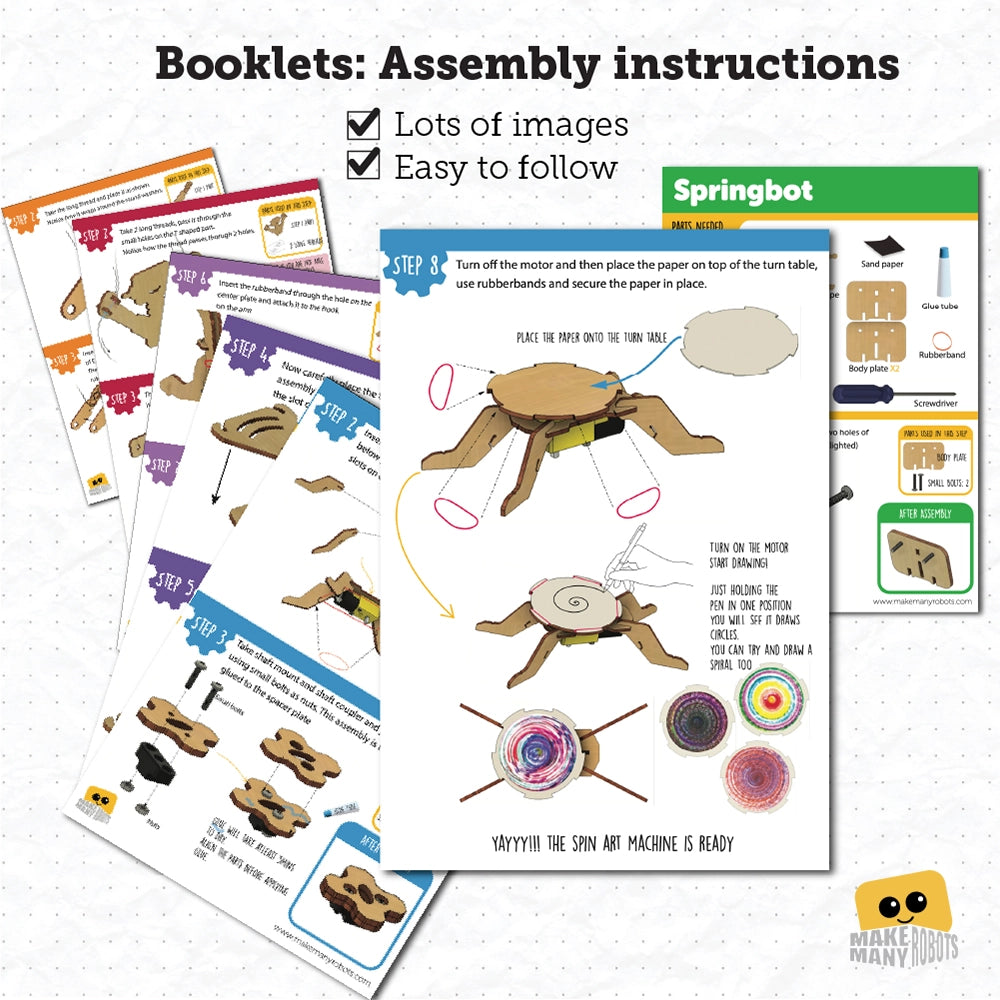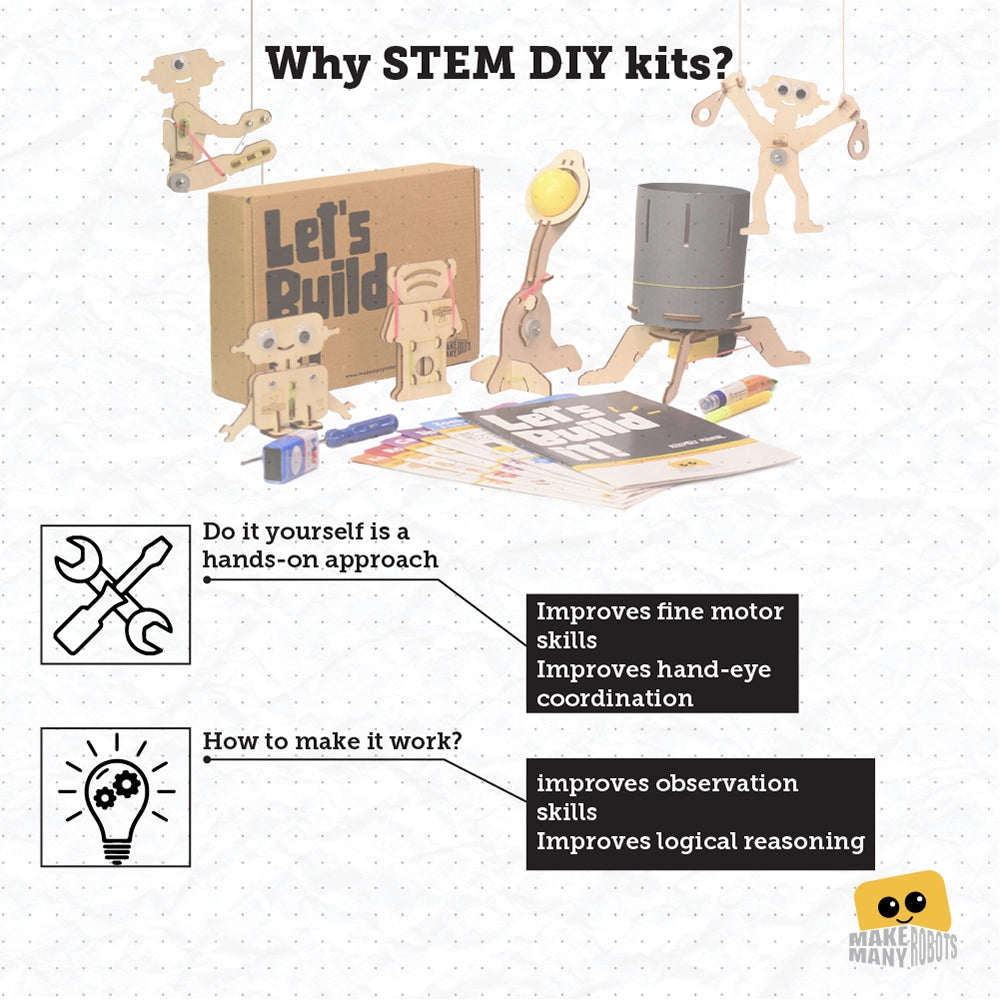 Trial Kits
See if your child is interested in robotics, Buy a kit or Book a free class.
KITS make a great GIFT for ages 8 to 14
our robotics curriculum is designed to be challenging, engaging and effective for children. We have been refining it over the last 12 years by testing it on thousands of children...

our robotics curriculum is designed to be challenging, engaging and effective for children. We have been refining it over the last 12 years by testing it on thousands of children...